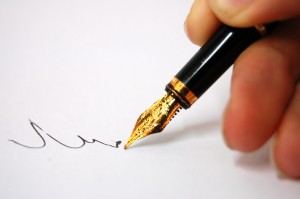 Finding an expert financial writer isn't easy. Most writers don't have the training to truly understand the nuances of
finance. On the other hand, true financial experts are so engrossed in their jobs that they don't have the time to write.
Having worked professionally as a financial adviser, I have first-hand experience to back up my writing. This means you don't have to waste valuable time explaining your business to me. It also means I'm able to add a layer of sophistication to your writing that is simply impossible for someone without a financial background.
I'll ensure that your work is clear, accurate, and easy to understand for both you and your clients.  Your business writing will show off your abilities as a professional and leave readers feeling like you are the type of person they would trust with their finances. That's why major corporations like ADP, Anthem, and Equifax trust me with their work.
If you review my client testimonials, you can see that I've delivered in the past and will come through for you too. Our work together will always have a clear schedule, transparent fees, and will be on time. The financial industry is a people business and I know how important it is to keep a solid reputation. You never let your clients down and neither do I.
Feel free to learn more about me here and browse some of my samples here. If you have any questions or comments, contact me at your convenience here.
David Rodeck – Financial and Business Freelance Writer