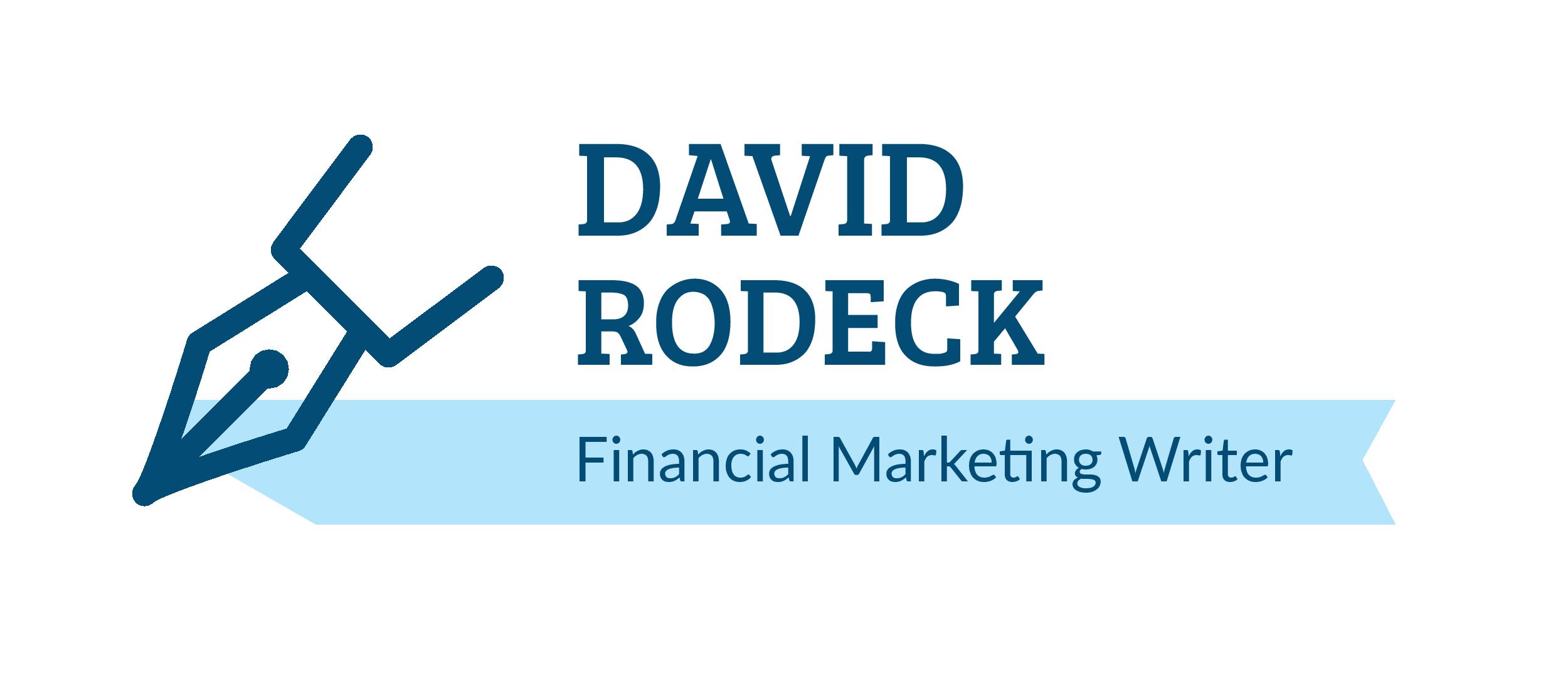 Getting help with your financial marketing isn't easy. Most writers don't understand the industry while financial experts don't have time to write.
The solution? Use a writer from the financial industry.
I'm David Rodeck and I deliver effective marketing writing for the insurance, accounting and financial planning industries.
You're busy. You don't have time to teach your marketing specialist and correct their mistakes. With me, you won't have to.
I've worked as a financial advisor and passed the Series 6 and CFP exams.  I'll add a layer of sophistication to your marketing that's impossible for someone without a financial background.
Feel like your copy just isn't connecting with your target audience? It's tough with such a technical field.
I break down even the most complicated subjects in an engaging, conversational style that connects with non-financial experts.
That's why ADP, Anthem, and Equifax trust me with their marketing work.
A marketing writer who delivers
Our work together will be on-time, accurate, and for the price we agreed on.  Your marketing will leave readers feeling they can trust your organization with their biggest financial decisions.
From my client testimonials, you can see I've delivered in the past. You never let your clients down and neither do I.
David Rodeck – Financial Marketing Writer
david@davidrodeck.com
(302)729-8823